Trend Tuesday is back with: BOB IT...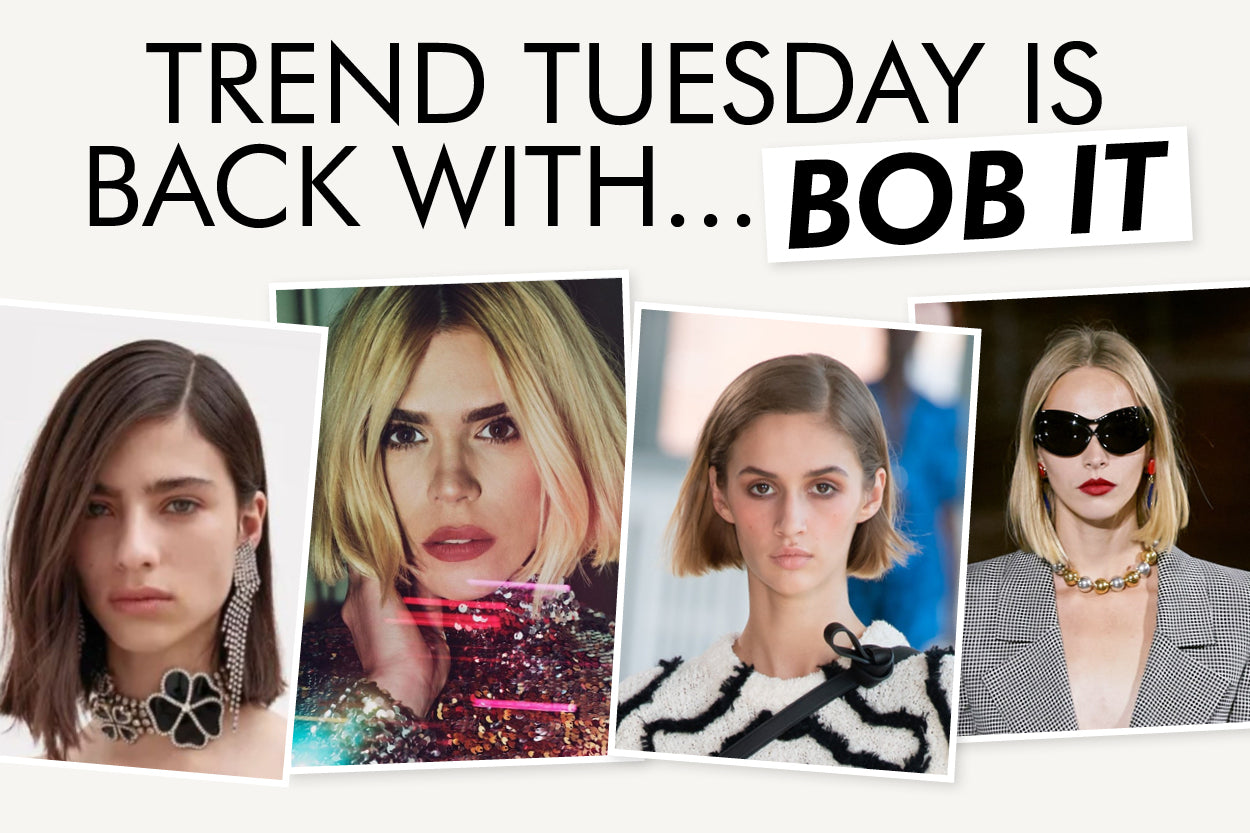 The BOB is back!

This year is all about reinvention & rebirth. Transform your locks & take the plunge with this seasons statement cut. With people keen to revamp, adding new dimensions to their post-lockdown hair, the bob is the perfect cut for healthy looking hair. From the popular 90s one length micro bob, to textured bedhead, the choice is yours, just bob it.


To accentuate this jaw dropping haircut your colourist should be recommending glass like shine when it comes to hair colour. 'Seamless shading' is the ultimate 'new' technique for 2022 and a term you'll be hearing more of from your colourist. No matter the colour palette, peekaboo flashes of colour will bring new dimension and texture to show off your haircut. You can opt for natural earth tones to add softer variations or go hard with statement bolder tones to give your new bob the edge.