Trend Tuesday: Going BLONDE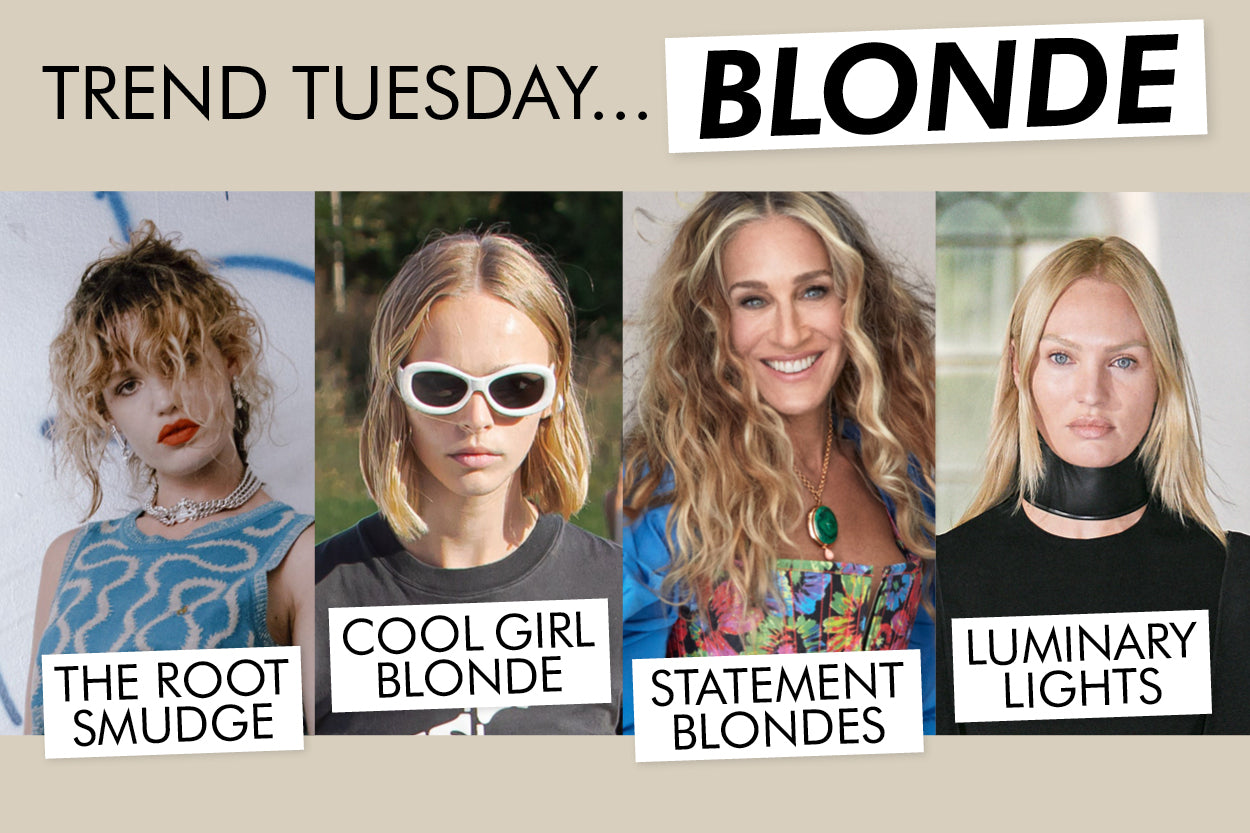 Thinking of updating your blonde for 2022? Take inspiration from 4 of our key micro trends that we are lusting over for the new season. 
1. 
The root smudge
has been missing from hair salons for quite some time, but with the pandemic and temporary salon closures over the past 2 years, this hair trend has crept back in. This look means we will keep your root colour more organic looking which is ideal if you don't want to be revisiting the salon as often, whilst keeping your mid-length and ends lighter and brighter. 
2.
Cool girl blonde
is super chic and extremely natural looking. It takes inspiration from the early 90's but is updated with a sophisticated edge. This technique works by creating back to back seamless highlights that are toned two-three levels lighter than your natural colour, giving you that eau natural looking finish. In terms of tone this is all down to suitability but a more neutral colour palette works best. 
3. 
And just like that
statement blondes are back with contrast shading. This look works by adding face framing bold lights to enhance your skin tone and eye colour, whilst working with a combination of free-hand colour placement through the mid-length and ends to give more of a sun-kissed approach to the colour. The perfect 'I've just been lying on the beach darling' look we're all craving right now.
4.
Luminary lights
is the ultimate couture hair colour, taking inspiration from the classic supermodel era. This technique works by taking you lighter all over and incorporating seamless highlights to accent the contrast colour. Working with both colder or warmer tones, your colourist will advise what shades compliment your skin tone and eye colour best.  
BEAUTIFUL HAIR BEYOND THE SALON CHAIR