5 Tips To Protect Your Hair This Winter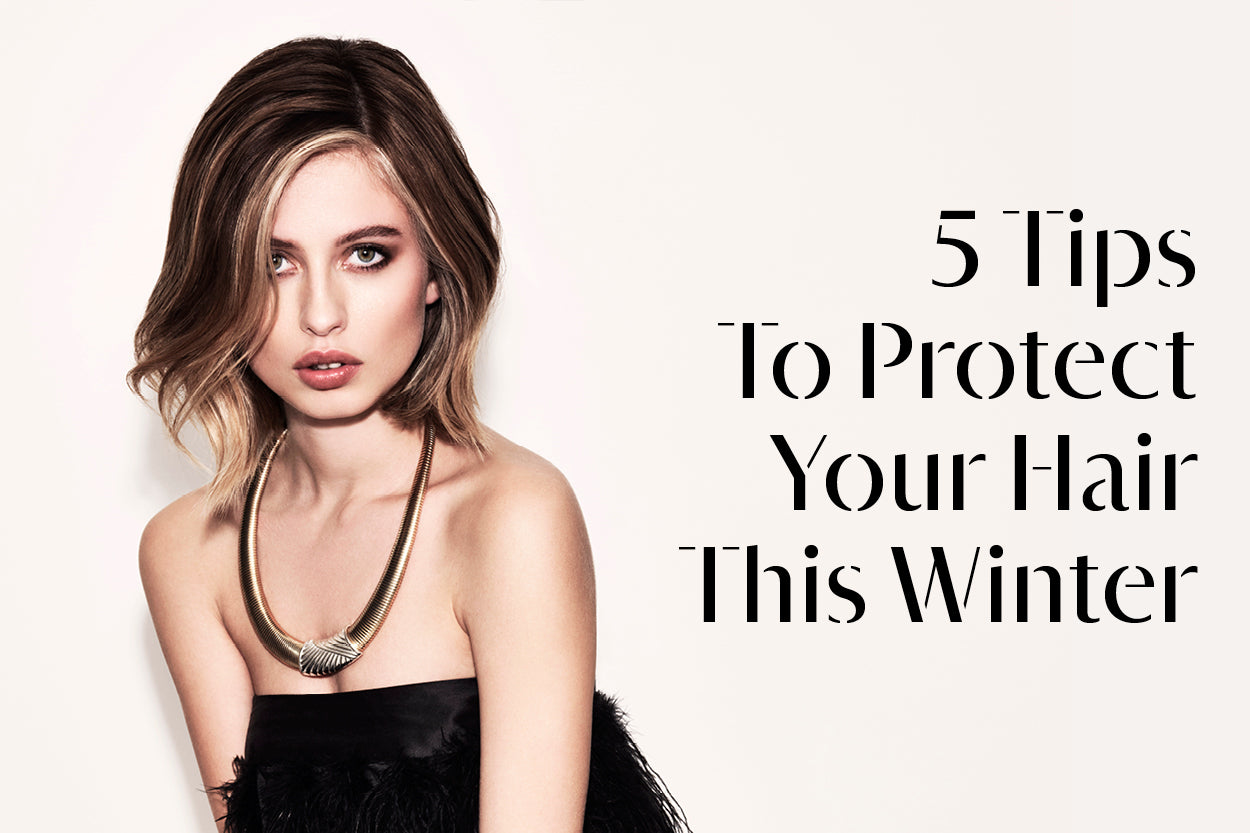 5 Tips To Protect Your Hair This Winter
Dry, dull and damaged hair is usually associated to the summer months but the winter season is just as bad. Due to the dropping temperatures and simultaneous blast of indoor heating, you may notice your skin, scalp and hair become increasingly dry and brittle. Discover our top tips below on how you can protect your hair this winter, and take advantage of our New Year Sale where you can enjoy up to 50% off all your favourite hair products.
1. Invest In A Great Shampoo & Conditioner
We recommend using Olaplex No.4C Clarifying shampoo once every other week and using a hydrating shampoo the rest of the time. Olaplex No.4C Clarifying Shampoo strips out any build up caused by pollution, dirt and products whilst gently cleansing the scalp to allow the hair follicles to grow through more effectively. Your moisturising shampoo and conditioner ensures your hair is filled with all of the nourishment it needs for beautifully conditioned hair.
Olaplex
No.4C Clarifying Shampoo
System Professional
Hydrate Trio

Sebastian
Dark Oil Trio (the shampoo conditioner and mask image here)
Alterna
Caviar Replenishing Moisture Duo
2. Wash Your Hair Less

Believe it or not, washing your hair too often can lead to dryness. We recommend shampooing your hair 2-3 times per week at the most, and giving yourself 2 shampoos. The first shampoo removes dirt, grease and product build up, whilst the second shampoo cleanses the hair. If you are washing your hair daily or every other day, invest into buying a great dry shampoo that can save you time on those dreaded hair wash days, but can also add texture and volume to greasier locks.

Sebastian
Drynamic Dry Shampoo
Alterna
My Hair My Canvas Meltaway No Rinse Cleanser
Nioxin
Instant Fullness Dry Shampoo
Alterna
My Hair My Canvas Another Day Dry Shampoo
3. Use A Moisturising Mask

If your hair is dry, weak or coloured then add a weekly moisturising mask to your regime once or twice a week to rejuvenate your hair. For those with thicker hair types, aim to use a mask that is deeply hydrating and apply to towel dried hair on your mid-lengths and ends, with the residue placed onto the root area. For finer hair, it's still important to use a moisture mask but one that's formulated with ingredients that won't weigh your hair down. Avoid placing any product onto the root of your hair and try not to leave it on for longer than 5-10 minutes.

Alterna
Caviar Bond Repair Masque
Olaplex
No.8 Bond Intense Moisture Mask
K18
Molecular Leave-In Treatment Mask
System Professional
Volumize Mask
4. A Healthy Scalp = Healthy Hair

The first step to gorgeous looking hair starts with a healthy scalp. The scalp skin needs as much tlc as the skin on our face and body and during the colder months our skin is prone to dryness and flakiness. Nioxin is a great solution to combatting a dry and sensitive scalp that will eradicate sensitivity and clogged hair follicles, allowing each strand to grow through quicker, thicker and fuller.

Nioxin
System 1 Trial Kit for Natural Hair
Nioxin
System 3 Loyalty Kit for Coloured Hair
Nioxin
3D Intensive Deep Protect Density Mask
Nioxin
Scalp Recovery Smoothing Serum
5. In-Salon Treatments

We're called the professionals for a reason. Allow us to analyse the condition of your scalp and hair health and we can personalise your own conditioning treatment that is tailored to your specific hair type and hair care concerns. With our incredible treatment formulations we can work on solving not one but up to three hair care problems in one single treatment.
In-salon treatments start from just £10

hobhomecare.com